I have this idea that solstices are more interesting than the equinoxes. But that's probably just because I like the word so much better. A solstice is one of the few days of the year that feels like it has magic inherent in it; that possibilities are more wild and freedom is more tangible.
Because when the world is in transition, it is not a hard and fast thing. And if the world itself is malleable, perhaps our reality is too, just for a moment.
Of course, they usually end up being pretty much like every other day and by the time 11am rolls around I've completely forgotten it's the solstice. But I still like the idea of them. So when I was trying to make the magic more alive in Tattered Heart I ended up writing one.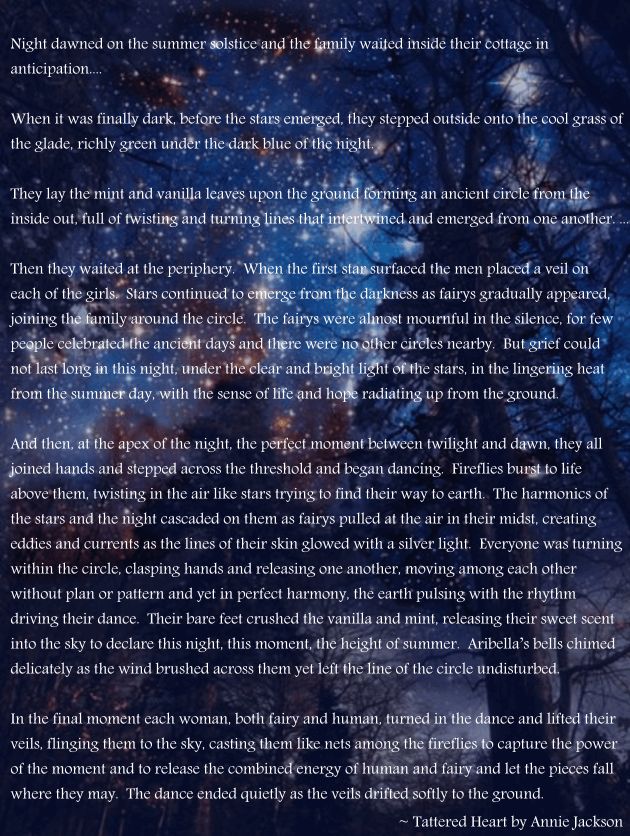 Pin it up: