So, here's a story secret for you. One I deduced from watching all the Joss Whedon stories. And with the release of Avengers: Age of Ultron it seems an opportune moment to share because for the first time I was looking for a Joss Crossroads and it wasn't there…
Joss Whedon writes brilliant stories (no, that's not the secret). I have no doubt there are college courses on this man's writing and what he does with characters; how he manages to rip your heart out while making you love him more for it. It's a trait he shares with Melina Marchetta. The question I found myself asking one day is how.
How does he manage to find that exact spot of precise, excruciating pain? Then Loki told me.
Well, it was the scene with Loki and Black Widow in The Avengers. When he's threatening her with making Hawkeye hurt her and then waking him up at the last minute to realize what he's done. That's the moment Joss does again and again in his stories. How does Loki know how to hurt her so deeply and so precisely? The way that Becoming Part 2 hurts so beautifully. And then I got it.
The Joss Crossroads isn't just about hurting the characters – it's about drawing the audience into that moment and that pain but somehow make it more terrible and more beautiful all at once. He achieves that by taking the best thing that could possibly happen (the happy ending the audience is waiting for – the moment they're expecting eventually). And the worst thing that could possibly happen (the single way it could all go horribly, terribly wrong). And you make them both happen. At the same time.
Well, not precisely at the same time. But the order you serve them in depends on the moment.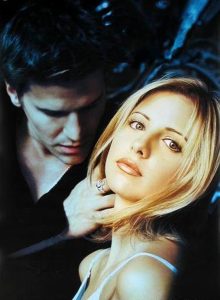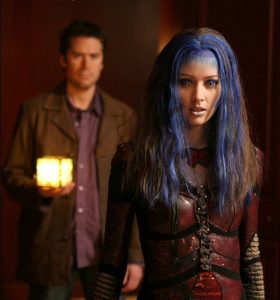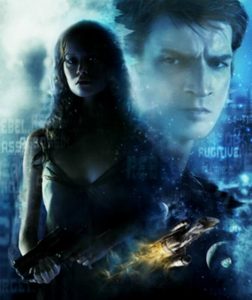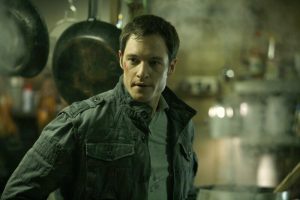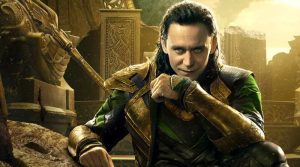 But Age of Ultron doesn't have that moment. It's got dark moments. It has good things. But it doesn't have that intersection of the two and so things don't hurt quite as much as we've come to expect.
Here's the thing… you didn't really want to know this. You want to be surprised by how terrible it all becomes. You want to hope for that happy ending no matter how impossible it seems. You don't want to expect the Joss Crossroads. Because then it doesn't work anymore.
And what's the fun in that?
Pin it up: