Most people read sci-fi and fantasy because they enjoy imaginary worlds, extraordinary experiences, ideas beyond our current reality. Some people are biased. They like one genre and refused to acknowledge the merits or engage with the other. I have a friend who runs a sci-fi only book club and absolutely no elements of fantasy are allowed in. It inspired my sci-fi or fantasy meme. Me, I'll take a good story in whatever form it comes.
But for those invested in the distinction, the primary difference tends to be the source of what makes the world extraordinary.
If it's magic, the mysterious and unexplainable, it's fantasy.
If it's technology, the defined and measured, it's sci-fi.
If there are swords and horses, it's fantasy.
If there's spaceships, it's sci-fi.
If it happens in the past – fantasy.
If it happens in the future – sci-fi.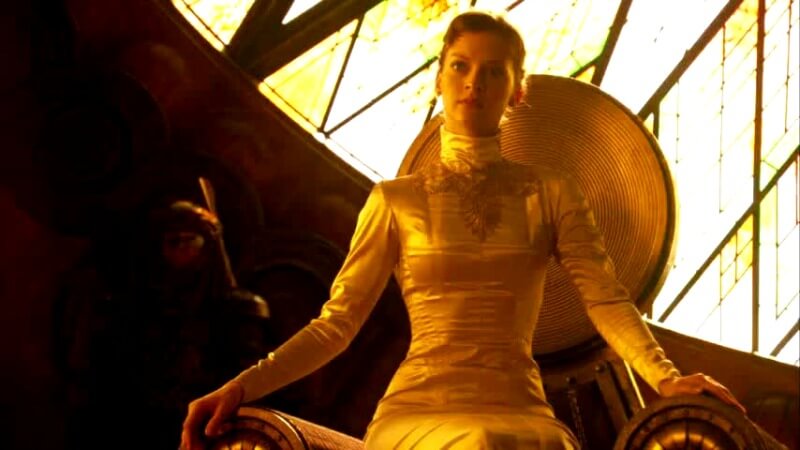 But what happens when the spaceships are populated by witches?
If an author explains the magic in the world, the rules and mechanics of it, so thoroughly that it becomes science, is it then sci-fi?
And if the future world has become primitive – a great dystopia of sword fighting and religion mixed in with the scientific downfall. Where does that story stand? (Also, someone please write that story because it sounds awesome.)
Since I've never really cared about the line between sci-fi and fantasy, I've become fascinated by the idea of worlds that mingle the two; that allow both science and magic to exist. Because I think that's a truer reflection of our world.
Yes, the post-modernists want to be able to measure and prove everything they believe in. But if the world is bound to only what you can comprehend, then it becomes a rather limited world. If you insist on reading only one genre or the other you're inevitably missing out on some great books. If the explainable and the numinous exist side by side, however, it's a scary world… and an efficient one; beautiful and understood and wild all at the same time.
It's a vast world of books and ideas and stories. So I thought it would be fun to play a game with stories that have both fantastical elements and mechanical ones; with books that look like one thing but are something entirely different on the inside. To play a little with the genre divide and see what happens when we cross it.


Pin it up: