Years ago, so many years ago the link is long gone and there is no evidence of this quote other than my memory, Scarlett Johansson was giving an interview because she was starring in The Island. I can't remember the question but her response to it has (obviously) stayed with me.
She said how great it is to be playing a strong woman in a genre that was not known for strong women.
That always bothered me, that she'd make such a definitive statement about a genre she clearly knew very little about. Because if she did, she would have known better than to say that. I doubt she even remembers saying it. And then I went to see the movie and her character is far from strong. So it was wrong on several levels.
And I started writing this post about how sci-fi is full of strong women but then I stopped myself. Because, as true as that might be, it wasn't what I really wanted to say.
The first female heroes in sci-fi movies were women acting like men. Granted, Ellen Ripley was originally written as a guy until they cast Sigourney Weaver. But James Cameron always intended Sarah Connor to be a woman. And even after all these years, John Connor's story isn't complete without Sarah in it. She's that strong and commanding of a figure.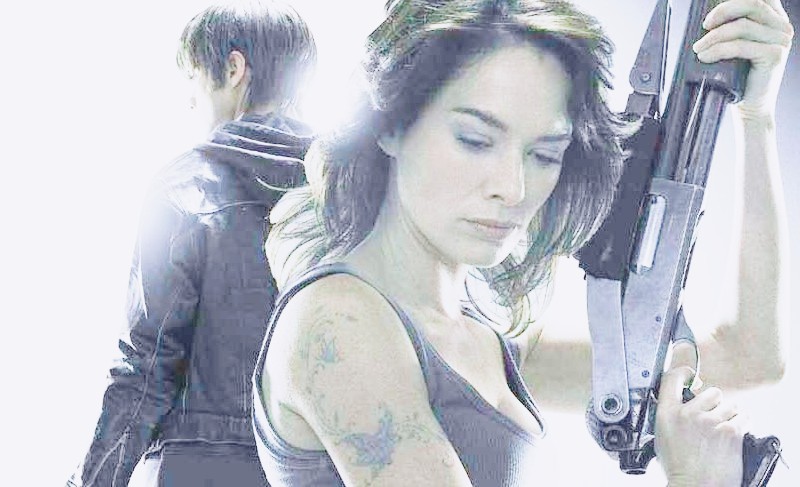 But something always rang false for me in these characters. They were ballsy and tough and women acting like men. Why wasn't she allowed to be strong and fierce and not have to act like a guy? Why wasn't being a woman enough?
The simple answer is because the films were written and directed by men and they created what they knew.
But I was always looking for that story that allowed her to be both powerful and feminine. There are plenty of them in sci-fi now – from Battlestar Galactica to Star Trek to the Sarah Connor Chronicles and Stargate.
See, the thing is, I'm not that impressed by strong women in sci-fi. I want interesting women and dimensional women. I want women with the courage to be vulnerable. I want men like that too, but that's a different post.
And another thing – we never sit around discussing how men are handled in stories. We discuss if he's a good character. Is he a jerk? Is he two dimensional? Is he daring or smart or funny? Men are allowed to be idiots. But women are not allowed to be helpless. The legacy stories now have to bear from fairy tales is that she cannot be a damsel in distress. Even if the whole story is about her, she can't be saved by the hero.
(There's a whole tangent here about Frodo taking the ring as far as he could, but that's also for a later post.)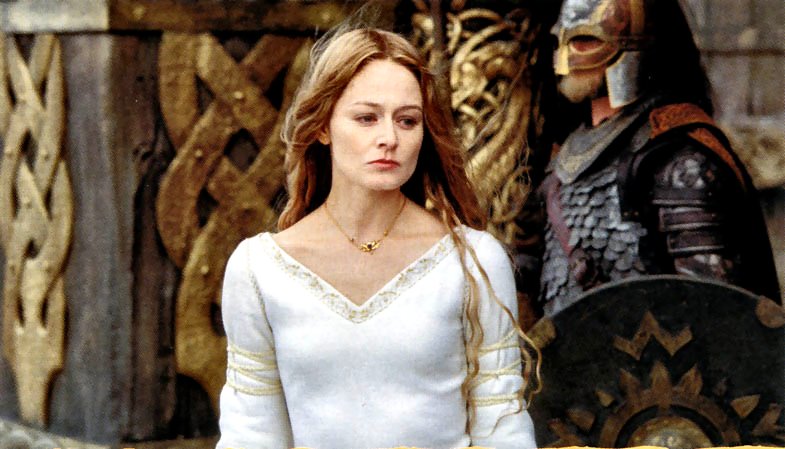 So why do we keep looking at stories and consider how they handle women? When is she simply bold or daft or funny or two dimensional? When is she allowed to be weak – because at some point we all are.
That's a pretty scary thing as a writer in today's world (unless you're Joss Whedon). To have the audacity to let a her be weak, not helpless weak but vulnerable and fallible. Not because it's the easy (and by easy I mean lazy) thing to do. Or because you're a guy and don't know what else to do with her. But because you're telling a story with authentic characters and so if you are going to be honest then you have to be willing to let every character go as far as they're capable and accept that as enough.
Because then the audience might stop looking to her to be strong and simply let her be.

Pin it up: