We have this false idea that fairy tales are about weak and passive heroines, damsels in distress. So we are always fighting against a fairy tale legacy that doesn't exist.
Rapunzel is the girl trapped in a tower, known mostly for her long hair. It's easy to see why we'd think of her as passive. She grows up with no doors and no stairs. And she's been there so long she knows nothing of the world or any life but the witch. No wonder Disney would feel the need to make her lively and vivacious – bold even when she's afraid – charming in her innocence and willing to take a chance to find the life she wants.
Rapunzel is a great Disney character.
And yet, even trapped, Rapunzel isn't a character who needs as much help as we may think. She does know only a small world. So when the prince comes to her she decides he's young and handsome. But perhaps most importantly, she decides a life with him has got to be better than one with the old witch. Her life is her choice, however shallow it may be.
She is also clever enough to come up with the solution for her escape. She tells the prince to bring a skein of silk each time so they can create a ladder for her. And it seems in the nights they have together that they truly fall in love – he becomes something more to her than a means of escape. Or she becomes something more to him than a pretty face and a sweet voice.
Then trouble comes when the witch cuts off her hair and casts her alone in the desert. We aren't told if she dreams of him. Or longs for him.
But when he learns she's gone he throws himself from the tower and is blinded by the rose thorns at the bottom. He wanders, despondent without her.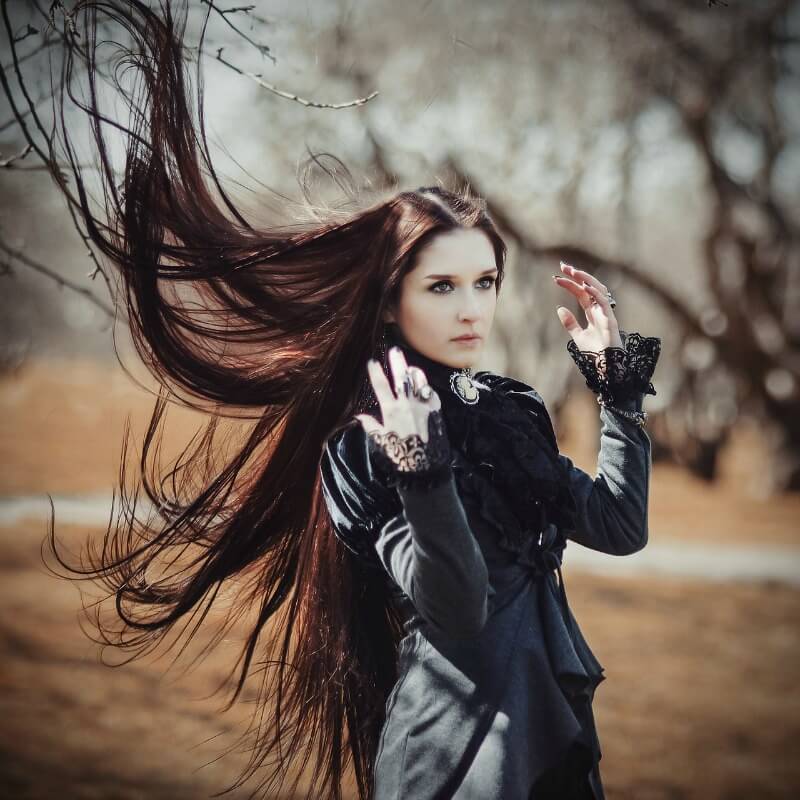 And so like Belle and Gerta (from The Snow Queen – don't worry that's coming) she saves him. These fairy tale girls do an awful lot of saving and yet have gotten a bad reputation as damsels in distress. When Rapunzel finds her prince, she weeps for the loss of his eyes and her tears heal him. And they live happily ever after. Or so we presume.
Rapunzel is also interesting because she is the first in a new era of Disney films (admittedly skipping over everything from 1994 – 2010 because I have yet to see any of those). There are the classic films (1937 – 1959). And what I consider to be the Golden Era (1989 – 1994). They cover everything from Snow White (1937) through to The Lion King (1994) and each of those films essentially defined our cultural idea of that fairy tale. They walked closely with the original story and character and whatever their faults or strengths – when we think of that fairy tale girl we think of the Disney princess.
But Tangled deviates significantly from the original fairy tale. (I suspect this began with The Princess and the Frog in 1999 but still haven't seen it). It doesn't even carry the title of the fairy tale. There are no lights in the fairy tale; no indication of her parents loss and longing. The prince has more character than in the original story and he perhaps suffers most from the fairy tale legacy.
Because if we cannot let girls be damsels in distress, our modern society also won't let men be the hero. Stalwart and brave are no longer believable. He must be funny and fallible. Otherwise, how could she save him? But the diminished hero is an entirely different post.
And not something the Brothers Grimm worried about. All those years ago they gave us a heroine who is more than enough on her own. For being locked in a tower, Rapunzel does a remarkable job of finding a clever way out, salvaging the life she wants and of saving the man she loves.
So why do we feel the need to rewrite her?
Pin it up: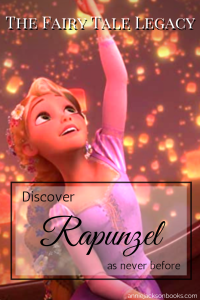 ---
Want to refresh your memory of the fairy tale? SurLaLune fairy tales has an annotated version of the Brothers Grimm tale from Andrew Lang's Red Fairy book. And Angie has a great comparison of the fairy tale and Disney movie as part of her Project Disney.