We have this false idea that fairy tales are about weak and passive heroines, damsels in distress. So we are always fighting against a fairy tale legacy that doesn't exist.
How anyone could consider Beauty a passive heroine is beyond me. She's actually very typical of the second era of Disney films from the 90s (what I think of as the Golden Era of Disney films). Disney released 4 animated films in 5 years (1989 – 1994) full of independent, feisty, bold and interesting heroines. They weren't the sort of heroine anyone needed to "fix" with a retelling that made her stronger or less of a princess.
Belle, in particular, seems to be a favorite of the book blogging community. Of course, she's a book lover so she's one of us. She also has a slew of great songs and is surrounded by fun characters. But there are so many versions of this story, going all the way back to the Greek myth of Eros and Psyche. And in every one of them, from that myth to the Villeneuve version of the fairy tale to the Disney film, Beauty is a character of courage and compassion and strength.
Like Sleeping Beauty, she willingly makes sacrifices. Like Cinderella she is unfailingly kind (though not as sickeningly sweet). And like many of the old fairy tales, her character, her innate goodness and integrity are her most powerful assets.
Which make it interesting that she's named "Beauty" because in most versions her character is emphasized more than her looks.
In the Andrew Lang version (attributed originally to Madame Gabrielle-Suzanne de Villeneuve), when the family is cast into poverty Beauty is brave and cheerful. When her father thinks he's recovered some of what he lost and asks what his children want, they ask for jewels and dresses. But Beauty doubts they'll return to their fortune so she asks for a rose. Because it's in her nature to make the best of things.
Disney's Beauty and the Beast actually captures her quite well. Belle is bright and cheerful and sees the best in her quiet life and her eccentric father. She's brave and she's kind and she really couldn't be any other way for the Beast storyline to work.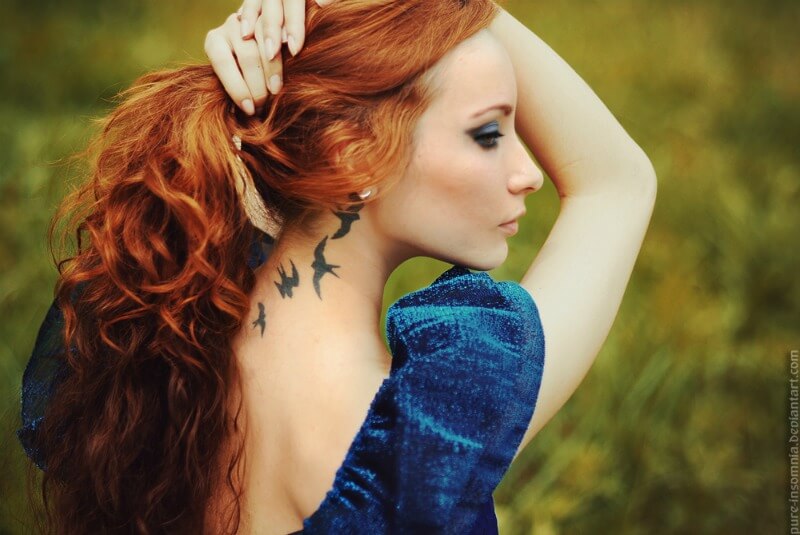 That's the interesting thing about the fairy tale legacy – Belle defies it completely. In every iteration of the story she saves him. She steps willingly into her father's place. She takes risks for the life she wants. She moves with agency again and again, shaping the story.
You see this even more if you go back to Eros and Psyche (which is admittedly my favorite Greek myth). Eros is portrayed initially as a monster and Psyche is afraid of her new husband. Until her sisters push her to kill him. But when she lays eyes on him she falls in love, as he's been in love all along. The wonderful thing about Psyche is that she fights for that love. She overcomes impossible tasks to find her way back to him. And then she makes a mistake. She is beautiful and bold and headstrong and still fallible like all of us. Then he comes for her and finally they're together. It's a beautiful story of Love and Soul.
And Belle, Beauty, Psyche, whoever she is, she is not a damsel in distress. She is not weak. She does not need us to prove what a fantastic heroine she is because her character speaks so much more effectively than her beauty.
Pin it up: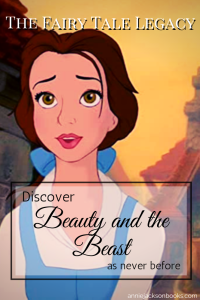 ---
Want to refresh your memory of the fairy tale? SurLaLune fairy tales has an annotated version from Andrew Lang's Blue Fairy Book. And Angie has a great comparison of the fairy tale and Disney movie as part of her Project Disney.