If I'm being completely honest, I was a bit skeptical before I saw Cinderella. The trailer didn't impress me that much; it was a bit fluffy, a bit too earnest without the depth to sustain some of the lines and the performances. Still, I was hoping it was going to be good; hoping for something better than I expected. And I was not disappointed.
The writing was beautiful. A bit formal, a bit lyrical, a few cheesy lines here or there, though overall exactly the way I'd want a fairy tale told.
The performers handled the material well. Lily James, perhaps, had something of an advantage after working with the more formal language from Downton Abbey. Still, she was an ideal Cinderella. She was kind without being soft, gentle and innocent and strong willed and decisive. She has this bright, wide-eyed innocence that is so much more interesting and appealing than the cartoon version's soft sweetness.
Her first meeting with the prince is spectacular. Because it gives us every reason to believe in love at first sight, to be struck my someone's heart and their spirit and caught in a moment that takes you by surprise and utterly fills you with delight. It was a bit of magic all in its own right.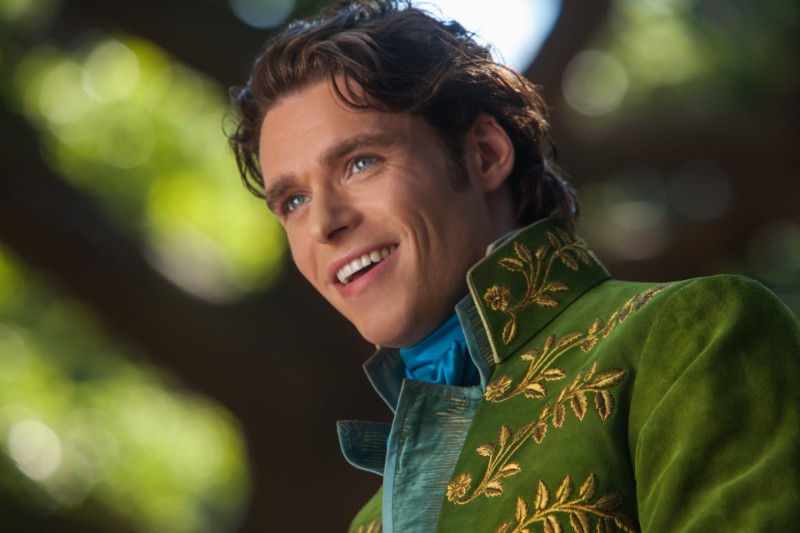 From there, though, I wanted more. I would have liked the pacing evened out just a bit so there was less of the magic collapsing, less of long still shots here and there and more of Ella and Kit getting to know each other – talking and laughing and more substance given to love at first sight so that it transforms into something whole and lasting.
Still, Kenneth Branagh did a great job directing it. The performances that seemed a little too light in the trailer worked quite well in context. They could have perhaps used the defining phrase a little less or with a little more variation instead of recitation. The lighting and the music and all the production values were spot on. And the wardrobe was spectacular! That dress is so fantastic.
But deeper than any of that, the story surprised and delighted me the most.
Ella, you have more kindness in your little finger than most people possess in their whole body. There is power in that, and magic."
Disney really went back to the Perrault story in this version and if you've read my fairy tale legacy post, perhaps you'll agree it's almost as if they read it long before I wrote it. This Cinderella is a girl of beauty and courage and depth but her greatest strength is her kindness.
They reveal the strength of character it takes to remain kind in the midst of grief and hardship. They make the step-mother and step-sisters effectively cruel and let you see Ella's struggle to remain herself and hold onto what she believes. I like that they make it hard because then hers isn't an easy kindness; something simple that can be dismissed as a Disney Princess.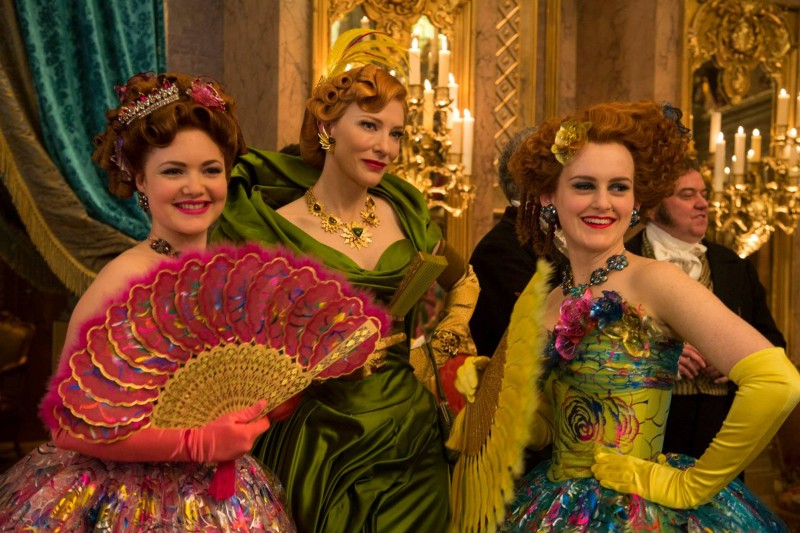 It's also portrayed as a mirror of the step-mother. She too has experienced grief but hers hardened into cruelty and petty insecurity. Ella experiences her grief but never lets it destroy her. She serves them, accepting some of that cruelty when she could perhaps cast it off or run away. But she chooses her moment. And she takes action to have the moments that really matter to her. And in the end, she walks away without resentment or bitterness or vengeance.
This movie made me think about the Cinderella myth – the way people look at it and think it's a story about a girl who is lifted out of her poverty and hardship by a prince because she's beautiful. But really it's nothing of the sort. That shallowness belongs to the step-sisters, who certainly don't get what they want in the end. It is Cinderella's character and her spirit that attract his attention and I love how clear this film makes that in their relationship and in his affection. It is her actions and her choices that change her life. The fact that he's a prince certainly adds a bit of glamour to the whole thing. But that's not what the story is about. It's a story about a girl who makes difficult choices to remain who she wants to be in the midst of hardship; who has a heart that is easy to love because of those choices and the courage and boldness to seek the life she wants.
This film is a magical vision of Cinderella and absolutely the sort of fairy tale worth telling.