2019 seems, in many ways, to have been a quiet year. The sort of time that one is content to live in and others find rather boring to discuss. I worked but didn't travel enough for my tastes. I worked out which was actually a lot of fun. I spent a lot of time with my family and I took some exciting, necessary steps for new things to come in a new decade.
Year Of
Latter rain. The first mention of latter is Deuteronomy 11:14 which tells us that God sends rain in seasons. Early rain is Oct-Nov and is for cultivating seeds. Early rain is a teacher. A time to look up and depend on God for blessings rather than looking down and struggle with our own efforts.
Latter rain brings healing and anointing. Latter rain matures the crops and harvest. It's a time to gather, of anointing and communion. The year of latter rain is a manifestation of healing, an increase of anointing that will cause us to do things beyond our natural ability. An increase in the anointing within us that leads us in daily life and decisions. A year of manifestation of God's presence and power, of communion and anointing.

January
The first whole, like, half of the year was all hockey and dance. Which meant dance parties in the car when fun songs came on (and, yes, one of the songs on the Friday playlist is totally from dance class). It also meant long weekends watching The Flash. It's the perfect show to watch with my nephews because it's fun for us both and holds their interest.
February
I took a writing retreat to Colorado. You'd think I'd have been working on The Helion Chronicles, but those were all with my editor. I was actually working on Arizona. Got a few things figured out. Didn't get them sorted enough to draft. I love this story but it is also the most difficult to write. I don't know if that means it's going to be awful or awesome.
I also got snowed in on a last minute trip to Toronto (one of those 'there's a meeting on Wednesday, you need to be there, make whatever travel plans are necessary' kind of emails). Barely got one of the last hotel rooms in the city by the grace of God when I had to stay an extra night.
March
NovaTeen 2019 got its own post. I love spending a day with authors and readers talking about stories and writing, about books we've all read and discovering new books. I also enjoy that it's hosted by my bookstore. They do such an amazing job of not only promoting books but also building a community. They're like my Cheers where everyone knows you're name. Only a bookstore is so much better than a bar.
April
More Flash weekends and hanging out with dogs (I don't love dogs – there I said it. I'm totally a cat person who dog sits quite frequently) while things got repainted and repaired. I had a great time cooking, though, with new recipes that turned out deliciously!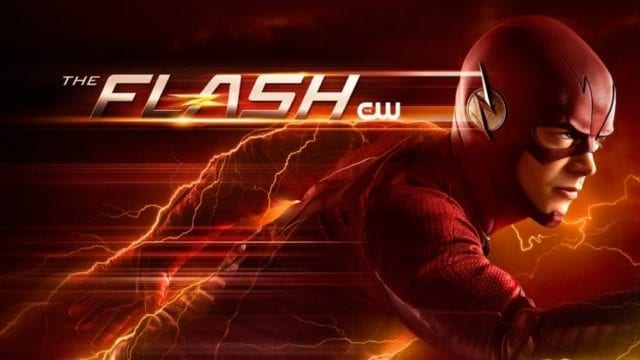 I also started working from home full time. Which isn't exciting but it's interesting how that changes the shape of your world so much. It took more effort but it was also more interesting to have to be so intentional about getting out of the house.
May
I did a ropes course with my nephew–the one niece/nephew birthday I actually managed to do something for. Sometimes I'm an awesome aunt and sometimes I'm utterly terrible. But I want to keep finding ways to do fun things rather than give stuff. It's a process, bumpier than I expected, but I think worthwhile once I figure it out.
I also took a home finding trip to Colorado. Got to spend time with a good friend from college. Drove around town like crazy and found a good place.
June
The Beholder at One More Page. It turned out to be the last book event I attended at my bookstore. And it was kind of perfect because it was an event for one of our own so the whole event was this whole almost family event.
A few days after The Beholder I got to sit and write for a few hours with Leah Cypess. I had reached out to her to get a signed copy of Mistwood (if you haven't read it yet you seriously need to!) and she suggested a book swap instead. So I drove up to this interesting diner and we wrote for a while, talked about stories and publishing (we had a surprising amount in common) and had a bit of lunch. I half wished I wasn't moving so we could get together more often.
July
The big move half way across the country. It was the most drawn out move I'd ever had with nearly a month between moving out of one place and into another. Stayed with my sister for a while and then stayed with my parents for a while and had my car shipped out (which was another manifestation of God's power because it all seemed like it wasn't going to happen at all then worked out perfectly) and finally got into my new place. Without any of my stuff (which was coming out a month later). So I bought new towels and new silverware and all that boring household stuff. And yet, it was kind of fun to put together a new household for a new life.
August
Other than my birthday… absolutely nothing. Still settling into a new city, putting a new life together piece by piece.
September
And with a new city, a new book club. I really liked the girls I met and the discussion. Didn't like the book so much (ok I didn't even read it but I knew I wouldn't like it so why bother).
October
Small trip to see my family which wouldn't be worth mentioning except without this trip The Helion Chronicles might never have gotten published. Sometimes you need an external force to create new momentum and this trip gave me what I needed.
November
My first book event away from my bookstore and my book community. I tried real hard not to compare it to events past, but I still did. Even though it wasn't quite the same, Marissa Meyer was still fun, especially considering the fact that I hadn't read any of her Renegades trilogy. It was totally worth it to get the entire Lunar Chronicles series signed and spend an evening with my nephew.
I also got a puppy (yes, still 100% a cat person but she belonged with me). Flynn is a Cavalier King Charles. She's quiet and smart and sweet and quite possibly the cutest puppy ever.
And I FINALLY released The Helion Chronicles.

It was something of a production even though I already had covers and summaries. I had to format 7 ebooks (each of the 6 episodes and a compilation) and a paperback (everyone stresses about ebook formatting but that's easy, paperbacks are horrendous). And then I had to publish all 7 ebooks on 4 different outlets, some of whom make it considerably easier than others. Publish the paperback on 2 different outlets (Amazon is 1000x easier than Barnes & Noble). Plus a bit of web work to get links up and create new pages and rewrite a few other pages on two different sites. The whole thing probably took me a week but it was incredibly satisfying once it was all done.
December
Home for the almost a week between the holidays. This, right here, is why I moved halfway across the country. Because through work and travel, new stories and new puppies my family gets to be a part of my life. And that's the most valuable thing to me.
Friday Playlist
My Friday playlist this year is dismal. I even tried to thicken it up with a few songs until I realized they were on the 2018 playlist.