While I don't often jump into meme/tag/sorts of things, I came across this at Tracey Neithercott's blog and couldn't resist. Out of curiosity I looked up page 7 of my second novel. And counted 7 lines down in the word doc.
Hence the 777 bit of the title, well the thrid 7 is coming. Anyway, it was the beginning of a brand new paragraph – which didn't need a lot of context to understand – and was exactly 7 lines long. It was too perfect to pass up.
So, on the eve of Sci-Fi November when I will actually be posting once a week (I know, you can hardly believe it), I am slipping in a glimpse of what I'm currently working on. It is eight lines in the image below, only because I thought it looked prettier that way. It's 7 in the word doc, I promise.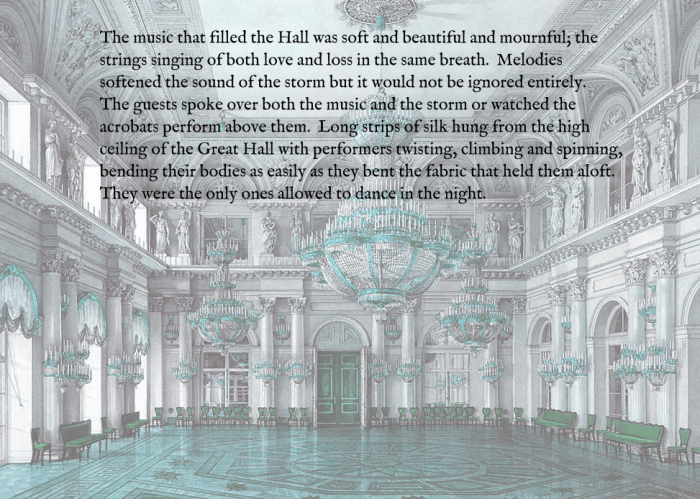 Why, why is there no dancing allowed in the Great Hall? It's a travesty!
What are fairy halls for if not dancing? And possibly banishments… but the intimidating part of a Great Hall is a whole other bit. Not in my novel, you know, but in some novels…possibly yours.
If there is tagging to be done than consider yourself tagged. Link me your 7 lines in the comments so I can read all the fabulousness everyone else is writing 🙂
Pin it up: