I'd watched a few episodes of Girl Meets World with my nieces and nephews. Mostly out of curiosity because I loved Boy Meets World so much as a kid. I noticed it was on Netflix the other weekend and since I had unpacking and cooking and things to do around the house, I thought it would be perfect to have in the background.
It wasn't. It is so much better than a background show. I watched every episode that's on Netflix. And decided it's the most amazing little show.
Let me share with you 5 reasons I love Girl Meets World.
1. The Cast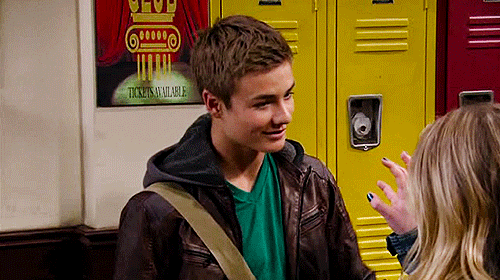 I have never said this about a show before, but every single role is perfectly cast. Perfectly. The actors are adorable and likable. They pull off their roles seemingly effortlessly. They're cute and feisty and weird and earnest and every single one of them is totally believable.
I have never heard of Barbie Block and Sally Stiner and didn't think I'd seen anything else they've cast. Except they totally cast Ryan Reynolds in Two Guys, A Girl and a Pizza Place. They also cast Boy Meets World. Even with that track record, it's exceptional that they cast a whole show without a single false step.
It would be so easy to play these roles jaded; to be cheesy or tongue-in-cheek. Actually pulling it off and being adorable is impressive.

2. Nostalgia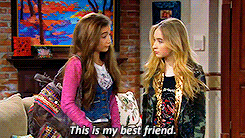 There is a delightful balance between the original show and new hijinks. Well timed flashbacks serve as memories for Corey and Topanga as well as the audience. But even more fun than that are the totally appropriate, not heavy handed, awesome appearances of other characters from Boy Meets World. Because they're all family so it makes sense that they'd be a part of each other's lives.
There's also a lot of tongue-in-cheek humor referencing Boy Meets World. And, probably best of all, Girl Meets World feels like Boy Meets World. It's sweet and it's goofy and all the obvious (and intentional) parallels just make it that much more delightful.

3. Weird is fun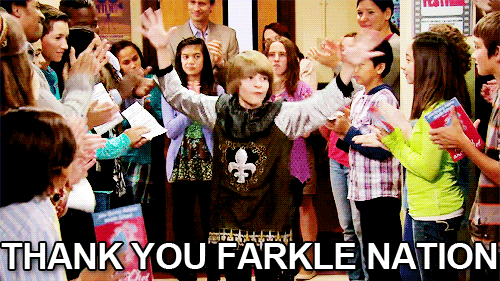 My least favorite moment of any tv show or movie is the embarrassing one. When a character does something awkward or says the absolutely wrong thing and all you can do is cringe. CRINGE is the worst. It's the reason I almost couldn't watch Dance Academy. But my sister said it was worth enduring, so I closed my eyes through the first 5 or so episodes and then she was right.
Girl Meets World does weird and awkward but makes it fun. There's no cringe inducing embarrassment. The characters are goofy. And they accept that goofiness in each other which makes the awkward moments endearing instead of humiliating. I don't care if it's realistic or not, it's fantastic.

4. and 5. The Writing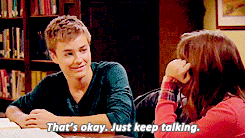 It's so good it deserves two points. There's this incredible balance the writers manage between absurd and heartwarming. It plays with the existing affection for old characters without relying on it. Which is something so rare these days. So many writers think the established connection between a viewer and a character is enough – that they don't have to earn the audience this… adaptation or version or whatever. But you do. And Girl Meets World not only earns the existing connection between Corey and Topanga and Shawn, it expands it with how it handles the adult versions of these characters. All the characters are so likable it's ridiculous.
Which is important because then you follow them when they go from silly to sincere in two lines. When a single scene is goofy and also the emotional turning point for the whole episode. The writers craft the scenes and these characters in a way that walks that precipice so believably.
It's just this little Disney channel show, but it is so well done. It's totally become one of my favorites and I can't wait for the next season.