Odd as it may seem, I never knew I was a geek. I could probably come up with all sorts of reasons why I was unaware but part of it was that I had no point of comparison.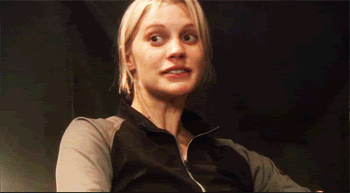 My friends bought me guides to Star Trek: The Next Generation and never let on that this was anything out of the ordinary for a seventeen year old girl. My step-mom and brothers liked Star Trek so no one complained when I recorded a ton of ST:TNG episodes before we moved and no longer had TV.
Well, maybe my sister complained some but that's to be expected from little sisters. College was a fleet of sci-fi movies from Independence Day to Stargate and The Fifth Element and none of my friends pointed out that I was the only girl in our crew more excited than the guys. They just knew I'd totally go see Alien Resurrection with them.
And then… then I saw something I'd never realized before. I was hanging out with a couple of guys and we bounced from discussing the characters that should be in the next X-Men movie (the first was the only one out at the time) to Star Trek and back to X-Men and other Marvel characters and completely ungeeky things like the Old West and music about that era.
One of the guys turned to my friend and asked, "Where did you find this girl?!"
Not right then, but on the drive home it occurred to me that I was the only girl I knew who understood any of those topics and could have the conversations we'd gone through and really enjoy it. I'm glad to say that statement isn't true anymore. I'm still something of an anomaly – we have things like Sci-fi Nov because sometimes geeky friends are hard to find. But there's a ton of amazing women who love this stuff and know enough to hold spectacular conversations.
But that night was the moment I realized I was a geek and it was a really positive, cool thing because I was different in an interesting way.
I mean, my bookshelf should have been a clue but I'll get to that post in a couple of weeks.
The thing about recognizing I was a geek is that it wasn't all holodecks and ZAT guns (you know, the fun stuff). Being different can be as isolating as it can be freeing. And knowing you're a geek means knowing there are times when no one around you understands what you love or why you love it or really, sometimes, even the words you're saying.
Which makes it all the more important to find a community that does. To find people who understand the beautiful darkness of BSG and the bright optimism of Star Trek and who understand how very, very cool it is to have met Jonathan Frakes.
So you can imagine that I am supremely excited for Sci-Fi November! I am planning on posting once a week (if you read my blog, you know that's pretty impressive). And I can't wait to see what everyone else has in store.