Map of the Seven Kingdoms
There's a whole story you can read all about for how the map of the Seven Kingdoms came to be, if you're interested.
It involves teamwork, imagination and favors from people with talents considerably different from mine. In the end, we created what I think is a lovely map.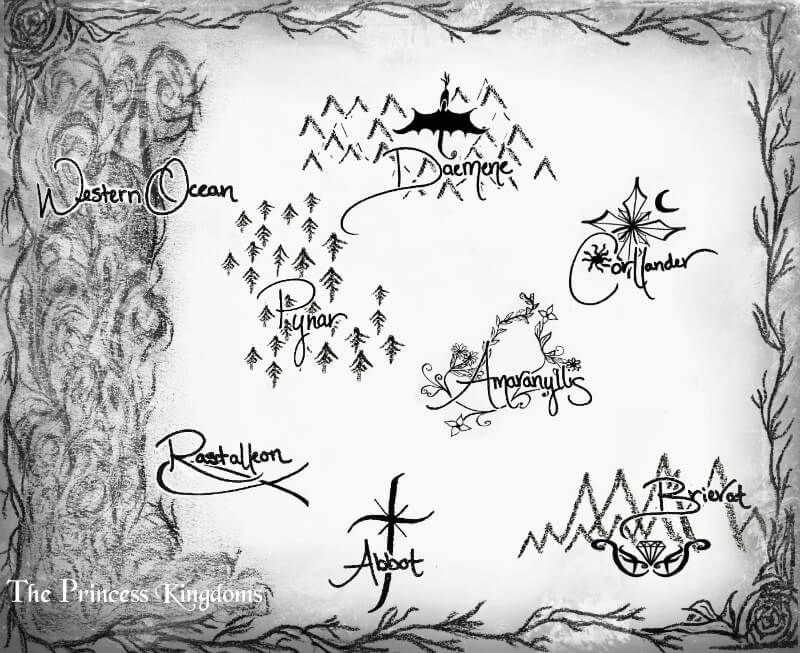 Map of the Penumverate
I don't have a story for the creation of the map of the Penumverate in Enchanted Storms.
If I did, it would go something like this–I sketched out something very rough while writing the story so I could visualize a new collection of kingdoms. Then more talented hands drew out the pieces and wrote the words (my handwriting is definitely not that good). Then with a little PhotoImpact magic we had a map.